That makes us the only yogis in the village

@Jarland dammit I had to reset my password because google auth doesn't exist anymore

Sadly, Balding Veteran would work for me too.
Turns out I had the google auth set up with a google account that doesn't exist anymore. They left the key working but I couldn't go in and edit the settings, opted to remove instead of replace.
This is why there is a saying: If it works, don't fix it.
I'm pretty sure that was setup using one of my accounts

Which I still have access to.
Oh, that explains it. I thought I did it with the hostballs gsuite account that I cancelled.
(It was really for Plex testing)
Wooty woot. And searx too! +1
Searx any better than DuckDuckGo etc?
I kinda miss the old name+logo.
The logo/branding felt right :c
You get similar results. I like searx because I can self host it, so I know no one is logging my searches.
If it was nothing else, the name HostBalls was memorable. I am not sure HostedTalk has the same cache. Either way, onward and upward.
to my surprise, I've discovered that hostballer.com is a legit (?) company
Baller LTD was founded in 2009 by a group of young enthusiasts in Sofia, Bulgaria
Why not just start a new trend?
You keep the name Hostballs, but talk as if Balls are now what we call containers. Instead of containers like shipping containers, we deploy balls.
Someone pretty much build a wrapper around docker that just renames it to balls.
balls roll -p 80:80 ubuntu:latest
or something
I blame sobriety.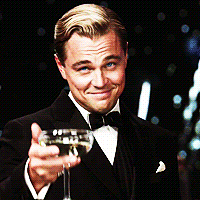 Wow. Just wow. I never thought of it this way. Come to think of it, you may be right. If they would have had a beer, or a glass of wine with some woman hair perfume and delicate kisses, this move would have never happened in the first place.
When the love embraces your inner feeling,
And your heart is melting with a little tingling,
It's time to enjoy another full pint of beer,
While keeping your balls jolly and bouncing with cheer.