TOKEN 61fc15a5b0ee9dec92ae926d0f83e1029066d5a3
I WILL USE THE SERVICE TO HOST MY PERSONAL PORTFOLIO
… nope. Maybe try using GitHub pages. If you want WP, you can use this:
I don't know what this is but hello.
Someone that failed the Nanokvm requirements multiple ways

It's just spam at this point.
Got rid of this same post over at the other place.
Honestly the amount of these is kinda impressive haha. I usually delete the topic before it gets any views
That makes sense. I wonder how they found out about it, yet are so confused about how to even find the thread.
I've seen this posted on 2 other forums so he probably Google'd it.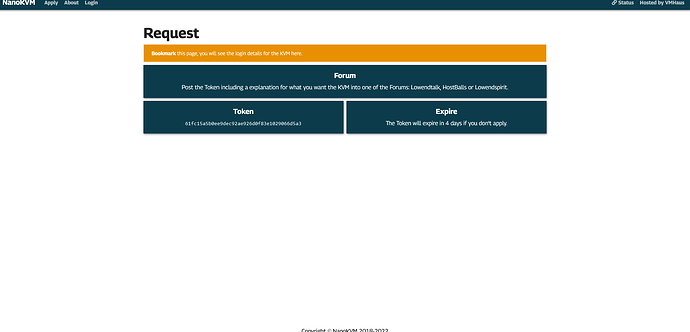 This whole thing looks like i am dumb enough to post here inferring from your replies and i guess i am inferring from the replies. but how do we get to join communities, isn't through googling and the internet. what i was wondering is, why will somebody use this website
NanoKVM
to drive traffic and membership to this forum when the admins of the forum claim to have known nothing about it. sorry for intruding if i am intruding but allow me to delete my account.
Yeah I understand your perspective, I assumed @Neoon had linked directly to the correct thread below.
But if you had read the requirements on the homepage of NanoKVM, specifically the following points, you'd understand why kany members of our forum become frustrated with an ongoing surge of newly created accounts that do not meet the very reasonable requirements:
15 Posts in the recent 3 months, no old inactive accounts

You need to have 50 Posts before you apply

The Account needs to be older than 4 Months

"drive traffic"
Seriously?
Its legit if you read the req. which 99% of the people not do.
The Req, are on the Front Page, for everyone to read.