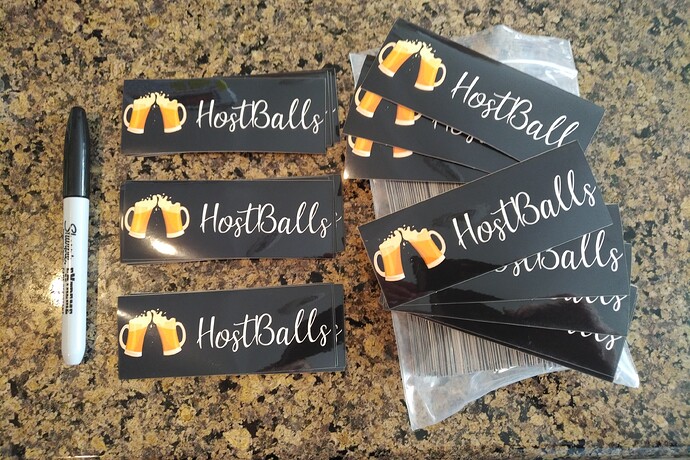 A few weeks ago I ordered some HostBalls stickers, because why the hell not!? I'll be offering the stickers up for sale soon (at-cost pricing to cover postage and sticker cost), but in the mean time I'm offering a chance to win some stickers for free!

Comment below if you'd like a shot at winning. Entries will be accepted until 10am EST (3pm UTC) on Sunday, 3-Mar. After that time, a RNG will select the 10 winners. I'll be covering the cost of postage for this round. Each winner will receive 2 stickers to slap wherever the heck you'd like!
Countdown Timer For Giveaway Entry
Good luck and Happy HostBalling!
Quick Note: If you comment in this thread, but don't want to be entered, please explicitly indicate that you don't wish to take part in the drawing or else you'll be entered