Who are you using as a VPN provider for downloading all those Linux ISO's?
For Linux ISOs I'd probably use Ivacy or Windscribe out of the many VPNs I have.
VPNUnlimited can also be a good pick (15$ LTD atm) but US jurisdiction.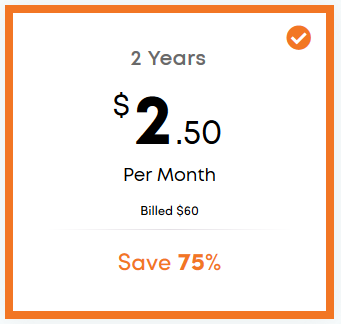 Anyone know of a better deal?
Lifetime Ivacy Deal on Stacksocial

You can install Honey extension to see if there are any coupons for Ivacy on Stacksocial. I doubt it though. Anyway, 5 devices should be sufficient since it doesn't count number of devices but concurrently connected devices only.
For ISOs I recommend connecting to one of their servers from Switzerland.
Yeah that's where I bought mine sometime ago
Anyone concerned that a lifetime deal, means the company is going to go under at some point?
Well it depends.
If they can be around for up to 2-3 years for 30 bux, I'm fine with that

For Linux ISOs? Nothing at the moment. Private trackers and usenet are just fine. I used to use PIA as a SOCK5 proxy for torrents, though.
Of course, what else would you download?

HostSolutions works fine for those.
I am with Ivacy since 2016 or 2017?! Solid so far. They've been around since 10 years-ish I guess and I don't see them going anywhere soon as they are reselling PureVPN afaik.
Most of my Linux ISO is via Usenet, if do use torrents am currently using Nordvpn.
Yeah but most of the time you end up getting enough time out of it to have made it a good deal. I suspect VPN company consolidation in the not too distant future. A lot of buyouts.
Using TorGuard since 2013 @ $30/yr. SOCKS5 proxy for all my torrenting needs.
I used the PIA Socks5 proxy for Deluge but for some reason if my PC gets disconnected briefly for any reason the proxy disconnects and Deluge goes back to my normal IP. I started using their split tunnel feature so I just have it running on Deluge and nothing else, works much better.
I am surprised so many people with the knowledge to self-host use dedicated VPN services, I use them but only in a pinch. I use and highly advocate cryptostorm.
I'm curious what your top 3 reasons for using a dedicated VPN service are? Custom / dedicated VPN client across devices? Strength in numbers? Extra features like cut-off switches and port specific forwarding (that are slightly more bothersome if rolling your own setup)?
I think the main reason why I use VPN (which is unblocking Flix, BBC etc) is smth that wouldn't make much fun self hosting. Once your provider/vps gets blacklisted that's it. See all the vpn services just spin up a new vps that works and you don't have to pay every time their ip gets black listed and they substitute a server for another. If you self hosted you'd have to always pay for a new vps. What's more is, that I believe they are somehow routing the traffic shortly through residential IPs so unblocking works, then once the video starts playing resort and to some random IP (that won't be much trouble to replace if scouted and banned by flix).
Top 3 reasons:
Unblocking (cba to bother getting a new vps every time it gets black listed). TL;DR: Just keeps working.

Multitude of apps (can use on phone, desktop and even if you are non admin through browser extension) and features (port forwarding, WS ROBERT, Agent switch etc). Ofc you can do a lot of this yourself but with way more work. I just cba.

Multitude of locations

I have yet to see lifetime vps deals. Lifetime VPN there's plenty. And currently I don't have any vps and I wouldn't wanna pay for one yearly just to unblock. If I had a dedi, sure. Add another container. But if I don't have servers and just getting one for unblocking? Nah.
Only one reason really… to protect myself from the Guardians of the Linux ISOs.