Hello Again
This is the Black Friday offer we are offering. Are you interested?
Only 30 units of Dedi-1, while stocks last!!!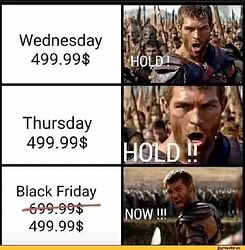 No pre-promotion price increase


Dedi-1
Dual E5-2620
32GB RAM
1TB SSD or 500GB SSD
1Gbps@30TB
1 IPv4
$300 / Annual
How do I order it ??!
Order Link:https://portal.nextarray.com/?cmd=cart&action=add&id=220
Discount Code:Y2K5933
Additional Information
Looking glass:http://lg-dal.nextarray.com/
ASN:AS33696
Location:TX/Dallas
AUP:AUP - Next Array
SLA:SLA - Next Array
Email:[email protected]
Phone:(817) 694-7389
About US
Our mission as IT Geeks is to provide the best price possible for those like us. We wanted to provide clients with the best possible support and hardware. We know that there are loads of options out there, but we wanted to give another chance to those that didn't want to pay crazy pricing.
Thanks All
NextArray Sales Team