State of ze Nano.
Just wanna publish a new update, regarding the new features + updates.
Features
Yesterday, I dropped a new update, which counts to the essential stuff, it was long overdue, so to speak.
Enables the user to VNC into his machine + select a ISO of his choice and change the boot order.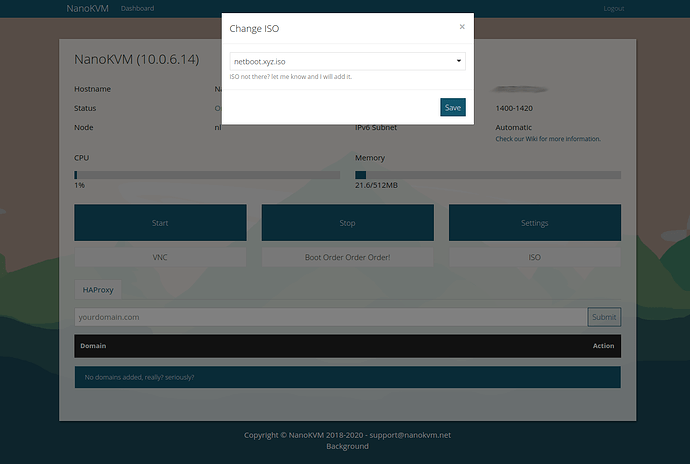 So, stuff like reinstall your OS can now be done anytime, by the user himself.
netboot.xyz.iso has been added also on all nodes, which contains a large section of OS's you can install anytime + the already existing iso's.
This also should, reduce the support requests, less work for me, nice.
Updates
As you may or may not know, the nodes are running Proxmox.
Currently still Proxmox 5.x with Debian 9.11.
The plan will be, to update these in the following months to Proxmox 6.x and Debian 10.
So far, no major API changes, everything works as expected, so there should not be a big downtime to be expected.
Upgrades will be announced, a few weeks in advance.
That's it for now.