HostSlick.com has a simple aim. We provide our customers with high quality servers but keep prices down. We own our Hardware and Network in Lelystad, Netherlands and have an average ticket response time of around 45min-1h at most of the time
Our goals are to offer our valued clients a great experience and offer the best Affordable and most Reliable Hosting arround. We are constantly and rapidly growing.
Why HostSlick?
Wide range of Payment methods accepted
Own Hardware, Network in The Netherlands.
Network based on industry-leading Juniper & Cisco Equipment
Support On-Site for Emergencies 24x7
24x7 Monitored
Friendly Sales/Support Staff.
Free IP Announcements (Have an IP range? We will announce it with NO FEE on our Cisco - Router and ASN!)
Long-Term running business since more then 5 years. We will not leave the market anytime soon (Guaranteed!)
Deep Discounts for interested Dedicated-Server resellers.
No hidden extra costs. No Bandwidth overcharges. Once reached, we will contact you with choices to Upgrade.
Every Dedicated Server includes
1Gbit Uplink. 25TB Non-overbooked Traffic. More can be configured upon Order
Permanent KVM-over-IP (HP ILO4 Advanced)
Bandwidth Graph
Automated Re-Installs
Control Panel with API to control your Server
Non-overbooked Network
Black-Friday 2021 Warm-up Dedicated Server
Intel Xeon E5-2643
4cores, 8 threads @3,50Ghz
8GB DDR3 ECC
480GB SSD
25TB Bandwidth
1Gbit
1x IPv4 and IPv6
Location: The Netherlands
19.99€/month billed quaterly - NO SETUP!
Monthly options possible.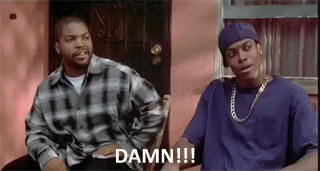 Included by standard on this deal as well as our other Servers:
Automated OS Reinstall via SynergyCP Control Panel
Full ILO4 Advanced/IPMI can be accessed via our Control Panel also.
Any OS Possible.
Free Subnet announcements (ipv4 or ipv6) of your own subnets possible also.
Awesome 99% Uptime and 24x7 Support.
Monthly billing €19.99EUR + €9.99EUR Setup Fee
Quaterly billing €19.99EUR per month
CLICK >> ORDER NOW << CLICK
OTHER DEDICATED SERVER DEALS:
30% off on all listed at website. COUPON: BFWARMUP30
Website only lists those who are in stock and is always updated - if you need other Spec please contact us and we will see if we can do something
Test IP
Datacenter: Lelystad, Netherlands (Alticom Media Tower)
Test File: 5.253.86.28/100mb.test
Ping IP: 5.253.86.28
Payment Methods
Bitcoin
Giropay
SofortBanking/SofortÜberweisung
PayPal
Credit Card
SEPA Bank Transfer
PerfectMoney
HostSlick Product-Portfolio
Shared Hosting (DirectAdmin)
OpenVZ & KVM VPS
Dedicated Servers
Custom Deals - Contact
Side Notes
On this thread, price is ex. VAT.
Fixed price 19,99€/month billed quarterly - do not negotiate.
Hosting illegal content against Dutch or German law is not allowed. Check our ToS and if you have questions, contact us.
Need a higher spec dedicated server or want other good deals? - Wait for Black Friday!


But please note this is limited stock and this kind of deal wont be offered later on BF