Hey,
Lemme explain, so metadedi, is a dedicated server comparison table, non profit.

No ad's, no affiliates. => metadedi.pw
So Incero, comes and asks to be added: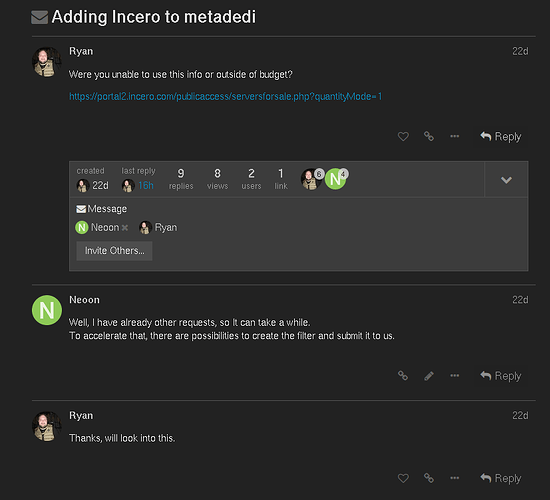 Meanwhile, Incero already snatched metadedi.com: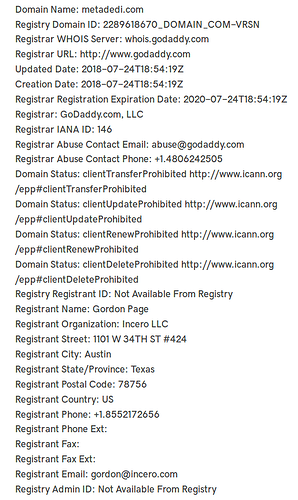 I did noticed that yesterday, until now, Gordon has not replied, to my email.

Not the first time, they pulled of such bullshit:
The domain redirects to: Hivelocity | The Bare Metal Cloud Company | Instant & Custom Solutions not even https://incero.com

According to Ryan himself, he was not involved into this, I cannot confirm this currently.
So, I guess Gordon pulled that behind Ryan's his back, that's pretty shady.
But, what me thinks, he was involved, was his first reply:

But as I said, I have not enough information to confirm this.

However, the .com is gone, Incero happy to steal traffic.

Gordon, apparently is also happy, I am sure the SEO will make him less happy.

And if you ask, why did I not get the .com before…
The .pw was fine for me, I did not expected that some hosting company comes, and snatches the .com, also I like to spend the money on other stuff, instead of buying tons of domains for a single project.
Like hookers, drugs, food and wodka.

However lesson learned, if your project going good, get all domains you can take.
Also, stay away from Incero and their shady business practices.

Choose a other provider, that does not pull off such a shit.
Thanks.
Neoon.