Hello everyone!
Came down to Vegas over the weekend to start doing our storage build. Not really been to the DC yet but the first project has been getting drives into caddies.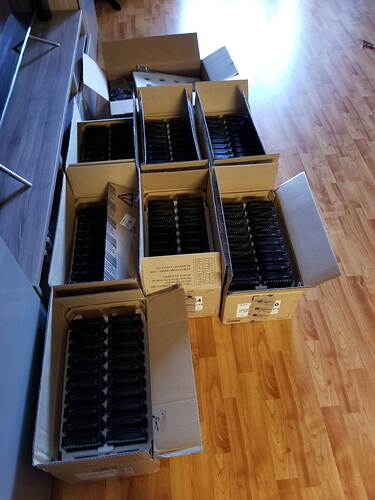 This is around half of what we'll have online, 216 total drives.
Each drive is an HGST 8TB HE8.
More to come!
Francisco