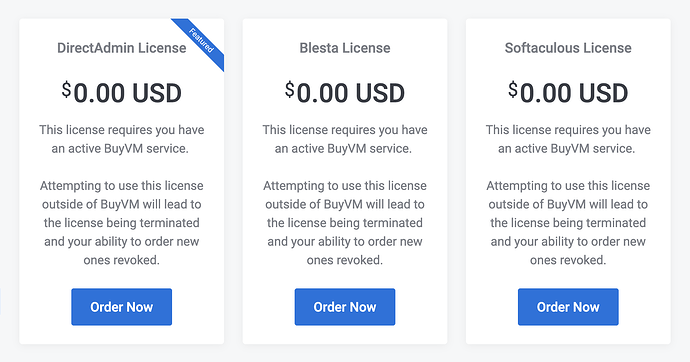 Saw Fran sharing this in the discord yesterday and the order links are live. Free Blesta & Softaculous for all BuyVM + BuyShared customers.
Blesta: BuyVM - Free Blesta Licenses with your BuyVM VPS - Free WHMCS Alternative
Softaculous: BuyVM - Free Softaculous License with every BuyVM VPS - Easy Automated Software Installer
Plus the already launched DirectAdmin licenses.
Just posted on the other forum but thought I'd share here as well.