Nixstats now offers 2 new beta features. These will be free to use during beta.
Blacklist Monitoring
Keep track of your IP space reputation. Essential to any hosting provider that wants to know if their clients are sending spam, hosting malware…
This is a pretty straight forward feature. Just add your IP CIDR blocks, single IP's or hostnames and set some contacts to receive alerts about new listings and delistings.
Add up to 8192 IP's during free beta (let us know if you need more)
Checks performed every 12 hours
Checking a total of 135 blacklists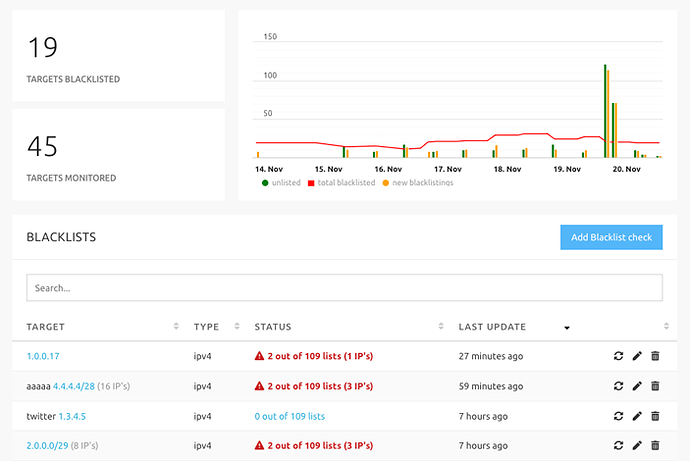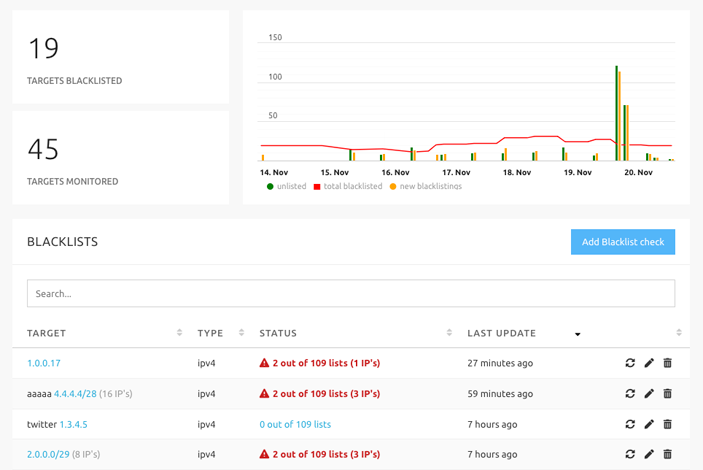 Log Monitoring
Logs are essential for debugging issues with your server. Manually going through log files can be hard and time consuming. Our logging features makes it easy to go through your log files using the search function. There's also a live tail across either all your servers or a single server.
We use syslog, setup log forwarding to log.nixstats.com to get started.
Storing logging data for 14 days
Up to 10GB of logging data per day (let us know if you need more)
Create alerts based on the search function
You'll find these new features on your Nixstats dashboard.
Live tail:



Search: